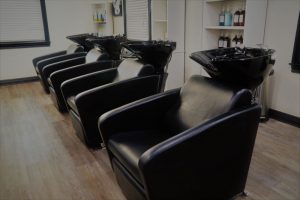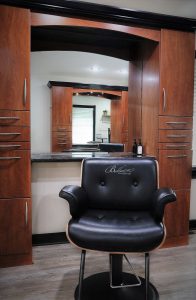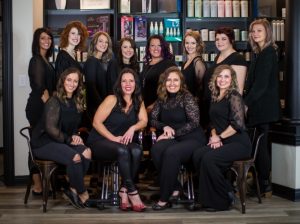 *Services noted (+) are subject to additional cost.
Women's Haircuts and Styling
Junior Girls Cuts and Style
Children's Cuts (5 & Under)
No shampoo or blow dry, Trim only
Styling
Special Occasion- starting at
*All haircuts and styling are subject to additional costs based upon the amount of hair and difficulty of style.
*All adult haircuts include a shampoo and basic style
*Please note that children's cuts do not include a shampoo or style.  If you would like your child's hair washed/styled please schedule a Women's cut.
Color Services
root to end color, single color
root retouch, single color
Mini foil (up to 10 foils)
Toning- with another color service
Color Services- Hi Impacts Foiling
Foiling of Highlights or Lowlights placed all throughout your hair in a heavy concentration, which will let you achieve the lightest possible result or color saturation.
Color Services- All Over Foils (Approximately 50 foils)
All over foiling of Highlights or Lowlights means foils will be placed throughout your hair. A full head of foils is most common for a highlighted look with your natural color still visible. Includes a basic blow dry and style. Excessive hair or color usage may be up charged.
Color Services- Partial Foil (UP TO 25 FOILS)
Special Color Techniques
Balayage, Ombre and Special Color Techniques
*All color services include a blow dry and basic style
*All prices are subject to change
Treatments
Reconstructs the protective layer of the hair to minimize breakage and dehydration. Leaves hair strong and shiny.
Eliminates the micro-organisms responsible for dandruff. Neutralizes and balances the scalp.
Balances excess sebum. Cleanses and purifies the scalp. Leaves hair feeling light and voluminous.
This patented single active ingredient treatment works on a molecular level to restore broken hair bonds.
Added in to your color or chemical service for the ultimate breakage insurance.
Promotes cell regeneration leaving your hair manageable, shiny and healthy
Repair mask with added intensive Argan oil. Repairs hair while adding intense shine, increased manageability, elasticity and smoothness
Illuminating shine treatment that helps detangle the hair instantly leaving it soft and shiny, reduces dry time, and helps protect the hair from heat. Last up to 8 washes
Texture services- Permanents
GK Keratin Smoothing Treatment
Adds shine, removes frizz and curl. Last up to 5 months. Includes GK shampoo and conditioner. Requires $50 deposit
Texture Services- Cezanne Hair Smoothing Treatments
Removes frizz, fights humidity, repairs damaged hair, softens curl, adds shine and reduces blow dry and style time
When added to haircut or color service
Lasts up to 4 weeks
Cezanne Instant Frizz Eliminator
Removes frizz, fights humidity, repairs damaged hair, softens curl, adds shine and reduces blow dry time
Last up to 8 weeks, includes Cezanne Travel shampoo and Conditioner
Last up to 5 months, includes Cezanne Shampoo and conditioner
*Blow dry and style are not included with treatments
*Keratin smoothing treatments actually improve the health and condition of the hair by creating a protective protein layer around the hair shaft to eliminate frizz and smooth the cuticle.